It's December! Well… almost January
But who's counting!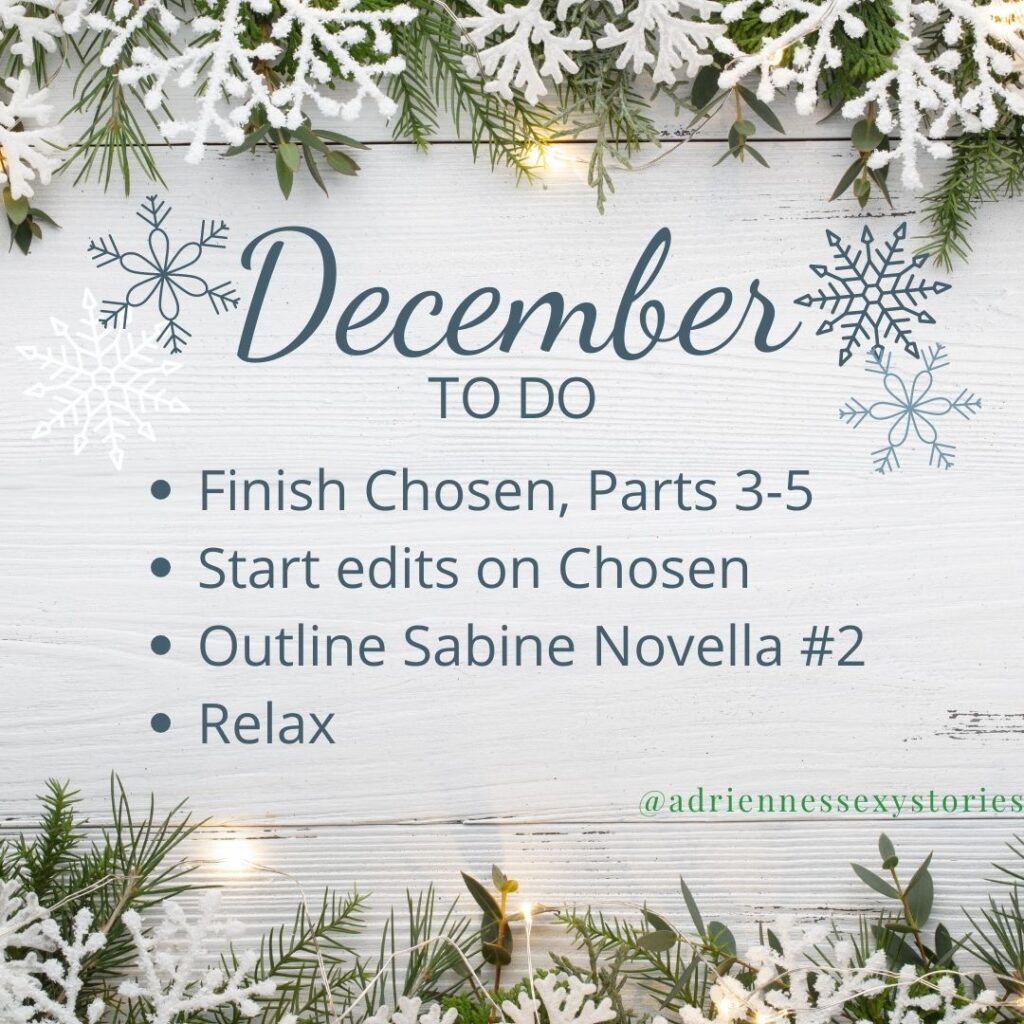 This month and last have flown by! I've been increasingly busy at work, and travelling, so trying to keep up with my writing schedule has made life hectic. I'm still excited Becoming has released, and Chosen is coming along really well.
This month I'm going to try to wrap up the entire book – but we'll see what happens. For now, if I get Parts 1-3 completed, I'm technically still on track.
But Sabine's second novella isn't going to write itself, so I'll be working on that this month and next, as well.
So many things!