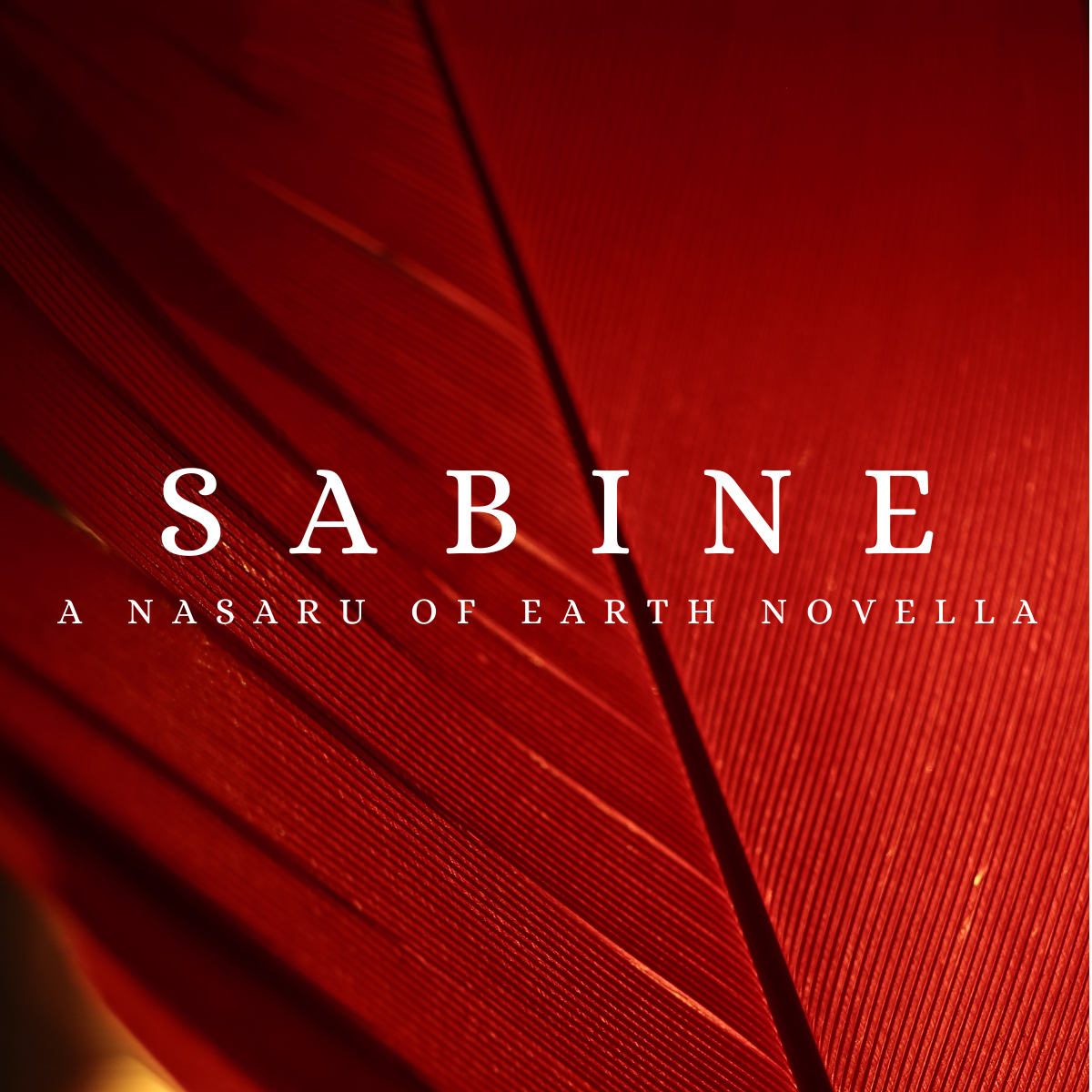 My First Review
@yulies_book_nook signed up for my newsletter, downloaded Sabine, read it, AND reviewed it in like…two days! ? Her review was amazing (OMG YAY!), and I love the graphics she put together.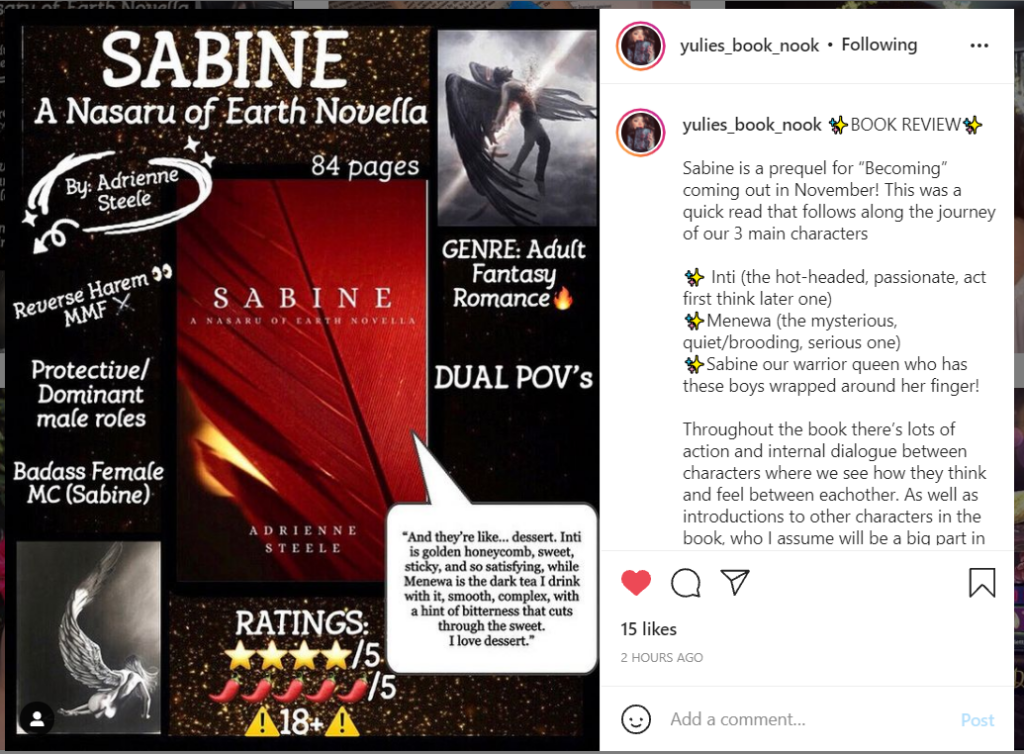 I can't even tell you how exciting ? and nervous ? and worried ? and then SO full of squee ? I was during that entire process.
She even agreed to DM me as she read, like a trooper, and now she'll live on in my heart as my first. ?
I know not all reviewers will like my stories, so I know I lucked out getting a reader so into what my characters have going on the first time around.
It's really encouraging, and while I'm excited to try my hand at marketing (not really – Do Not Want), I'm more excited to get back to writing Book 2, Chosen.
Well… there are some things I enjoy about the marketing part of it. I like to make graphics, and I enjoy posting and interacting with people. Not just if they're "readers", either – which is good, because I don't have very many of those yet.
But, hopefully, I will soon. ?