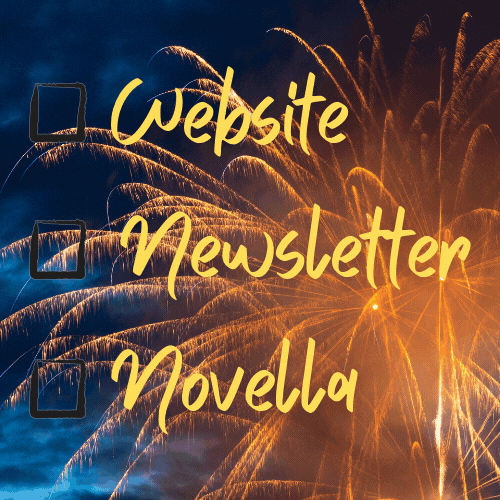 Ba-Chow!
This whole website-newsletter-novella thing is DONE!
DONE!
Subscribe now for my awesome (and infrequent) newsletter – and a free download of Sabine (pdf only; let's not get carried away).
There's a block on the sidebar to do it. -> that way ->
---
I'm a little nervous throwing my stories out into the wild… what if people aren't nice to them?! But I'm also a very pragmatic person, so I'm just glad this is underway. And even if people think they suck, I'm going to keep writing them – if they're an ugly baby, they're my ugly baby.
But I also think my alpha reader, Sam, would be upset if I didn't keep on. Thank her if you like Sabine; writing Inti and Menewa's 'meet-cute' with Sabine as the intro to my world was her demand idea.
Now that all that's done, I can get back to writing! And I've got SO many ideas!
Book 2- titled Chosen – is a lot of fun to write and I'm super excited for when people read Becoming and are (hopefully) looking forward to Chosen coming out.